HeartMath Reseller Program
HeartMath invites interested health professionals, consultants, mediators and coaches to become products resellers.
As a HeartMath Reseller, you will be authorised to:
Purchase HeartMath technology products, books and CD/DVDs at an attractive price.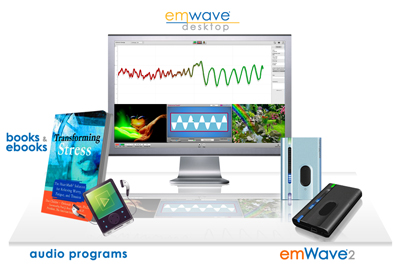 Participate in the HeartMath referral program whereby you receive a sales commission on HeartMath training programs purchased by individuals or organisations that you have referred to us.
Wanting to become a Reseller?
HeartMath is dedicated to helping people reduce stress through its world leading research, coaching, workshops, books and outstanding technology.
This presents opportunities for people wishing to expand their business opportunities while helping others to lower their stress and find greater fulfilment in their lives.
The first requirement to becoming a reseller of the emWave technology is to buy your first emWavePC® unit at the full retail price and learn to use and understand the HeartMath system.
Special prices are then available to you as a reseller so you can enjoy the profit when you on sell at a retail price. To maintain the role of a reseller you are required to sell a minimum of 4 emWave units in a 1 year period. This can be made up of the emWave PC and/or the emWave PSR hand-held unit.
The emWave Personal Stress Reliever won the Last Gadget Standing award at the annual US Consumer Electronics Show in January 2009.
In addition to the emWave technology we have books and music CDs that help people understand the impacts of stress and how use HeartMath techniques to minimize anxiety, hypertension, depression and anger.
How to apply
If you want to become a reseller , please click here to submit your application.
If you need further information on our reseller program, please phone 02 9412 2500 or email info@macquarieinstitute.com